Why Influencers Are So Important for eSports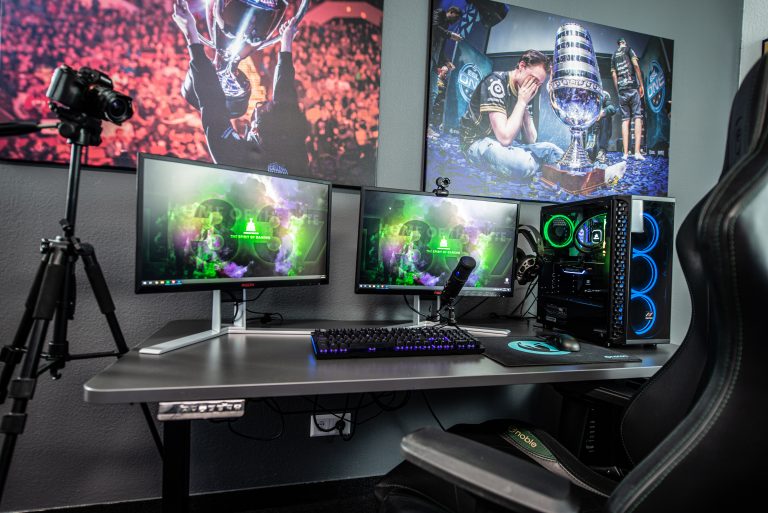 Author:
Bernice Robertson
Published:
March 12, 2021
The global sports arena is expected to hit $614.1 billion by 2022. eSports is one subsector that has been growing steadily over the last few years. In particular, the Covid-19 pandemic was a big boost to its popularity as sports fans, promoters, organizers, and gamblers started to seek alternatives after most of the sports arenas were closed and live events cancelled.
Game developers and promoters have been investing a lot towards taking eSports on a global scale. Influencer marketing, which is estimated to be worth $15 billion by 2022, has been one of the best approaches to take the word out there and increase participants. How does the eSport industry stand to benefit from influencer marketing?
Influencers have massive reach across different platforms
eSport influencers are highly specialised, unlike other influencers who often pick any project that come their way. They mostly hang out on specialist platforms such as Twitch. However, they also frequent more mainstream platforms such as YouTube, Instagram, Facebook, and Twitter. In that case, the influencers are invaluable as they can use their influence to reach new markets.
A good example is Ninja, a Twitch streamer with more than 13 million followers on the platform. His Instagram has more than 13 million followers, his Twitter feed 4 million, and he has 21 million subscribers on YouTube. Ninja, therefore, cross promotes content in different platforms, which is essential to growing eSports.
Most of these influencers are gamers who understand the ins and outs of this field. People who either play or watch eSports have a specific appetite for certain developers and games. It thus makes it easy to target such people using an influencer with a considerable fan base.
eSport influencers help raise brand awareness
If we take Ninja's example above, you can see that he enjoys a massive following across different platforms. His followers are highly engaged, which makes it easy to pass on the message. Such an influencer attracts both gaming and non-gaming companies as partners.
The eSport industry enjoys an audience of about 495 million fans drawn from different parts of the world. Different players in the eSport sector are using influencers to learn how customers interact with different products. eSports can borrow marketing tips from live games such as NBL, using branding on arenas, player memorabilia, and stadiums to reach new audiences.
Influencers drive authentic engagements and conversations
Reaching out to a big crowd is not enough. What matters is the level of engagement and nature of conversations that such people engage in. eSport influencers are known for keeping their fans engaged with fun commentary.
Such people are also known for starting authentic conversations that are highly engaging. Influencers on multiple platforms such as Instagram and Twitter also tend to drive engaging content across the board. An analysis of the average engagement rate on Instagram post indicates that it is about 3%. However, Ninja shows an average of 4.21% on the same platform.
They drive games sales
Attracting followers seems like a great idea. However, the big question is, will these followers become paying customers? eSport game developers are not only interested in reach, but they also need to see sales rise. Twitch indicates that mid-tier influencers have the potential of driving up to 46% of game sales.
We have already stated that the followers understand the market dynamics and have an interest in eSport. The followers are already highly targeted, which makes it easy to pitch to them and drive sales. The influencer that a gaming developer partners with should be relevant to the game as it makes it easy to convince people to use such products. eSport influencers can come at different levels, such as pre-launch promotions, game launches, or post-launch promotions. In short, their choice of promotion channels and having highly-engaged followers makes them a prime option to market eSport games at different life stages.